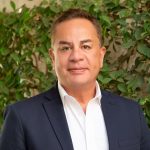 Mark Anthony Venegas
Realtor
A little about me
As a knowledgeable and reliable REALTOR®, I stand out for my strong passion and unwavering determination to help buyers, sellers, second home buyers, landlords, rental investment buyers, 1031 exchange buyers and all real estate investors achieve wealth through Real Estate. While the home buying and selling process can be challenging, I have the experience, expertise, and proven track record to advise and close deals successfully in a stress-free and exciting process.
With over 15 years of real estate experience under my belt, I leverage my unmatched expertise, comprehensive market knowledge, and established networks to help my clients navigate the intricacies of the ever-evolving real estate market with ease. Always focused on my clients' goals, I help buyers to find the perfect homes that fit their lifestyles and budgets, and sellers get top dollar for their properties.
I assist investors in securing lucrative deals, including second home properties, rental investment properties, beach vacation properties, and 1031 exchange investments. With a knack for results and pursuit of excellence. Awarded for being in the Top 3% worldwide with CB Global Luxury in San Francisco, California. Certified Luxury Specialist. Also, specializes in representing the Foreign Buyers buying in the beach destinations in Mexico.
I specialize in serving Palm Springs and the surrounding Coachella Valley areas. I have knowledge of the local market and understand the numerous opportunities that exist in each neighborhood. I draw on this knowledge to educate and give my clients valuable market insights, effectively empowering them to make well-informed decisions.
Given my long-standing commitment to hard work, honesty, impeccable service, and passion for serving others, I have earned my clients' trust, established lasting business relationships, and created a pool of repeat and referral clientele.
Real estate is a major investment with many practical and emotional challenges. By choosing to work with me, you will enjoy peace of mind, knowing that all the aspects of your purchase, sale, or investment are being taken care of by an experienced professional with your best interest at heart.
Awarded a Master's Degree and Bachelor's Degree.
I am a very hard worker, very optimistic person, and a nice person.
Contact me today for a client-focused concierge-level service that prioritizes your satisfaction!
I would be honored and grateful to represent you!
Mark Anthony Venegas works in Palm Springs which has a population of 43,796. Palm Springs has a household income of $36,008. The educational attainment of residents of Palm Springs includes 57.33% of adults who have at least a college degree.
Residents in Palm Springs will typically attend school in Palm Springs Unified.